Skip to main content
Past Volunteers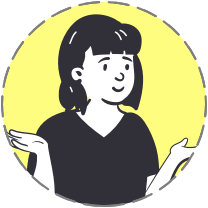 Lisa is a Product Designer at Alchemist Accelerator. She's most proud of growing as a self-taught designer over the past 2 years.
When she's not designing, you might find Lisa listening to vinyl records, reading a book on psychology, or learning to speak Italian. Molto bello!
🦋😱
Fun Fact: Lisa is scared of butterflies
Why Volunteer?
UX Design Contest supports designers develop their skills and portfolios. Consider working on a volunteer project as a way to
Make a difference for designers
Use your problem-solving skills in a productive way
Contribute to the design community
Volunteers who successfully complete a project receive a
$100 Donation for their charity
Portfolio site review
Volunteer bio on this page
Video call with UXDC Creator, Adam Ruf
Volunteer Roles
🙇‍♂️
Sorry, we're unable to support new volunteers right now